MATERIALS & SPECIFICATIONS :
- House number and text - names engraved in high impact acrylate.
- Colouring number and text - names: high UV varnish.
- Sides edges : high gloss polished
- Back plate: solid powder-coated aluminium or 316 stainless steel (option)
All Ral color available
---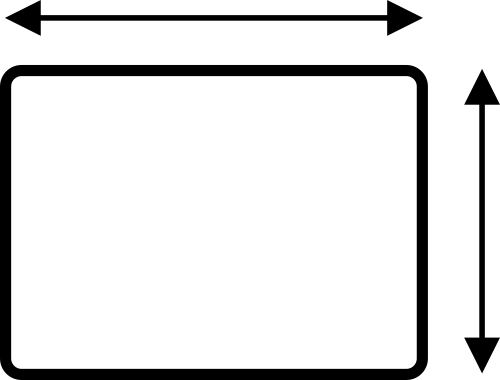 DIMENSION mm : 150mm x 170mm (width x height)
DIMENSION inch : 5.118 inch x 5.9 inch (width x height)
---
1) SUPPLIED WITH MOUNTING SET TO DRILL: (standard) screws, plugs, spacers, screw cover caps, manual photos.). (easy to install).
OR
2) SUPPLIED WITH ADHESIVE MOUNTING KIT : (option) the back side is self-adhesive prepared with an adhesive kit instant. The nameplate is detachable via the screw system and the decorative caps. Perfect for mounting on blue stones, letter boxes, crepie backgrounds, if you do not want to drill holes or you are not a handy Harry. This assembly is quick and easy and, sticks to all surfaces
---
ORDER ONLINE THIS MODERN HOUSESIGN : OPEN ORDERFROM
- The order preferences are set as the represented model : RAL colors, fonts, etc...
- You can always adapt these settings to your personal preference.