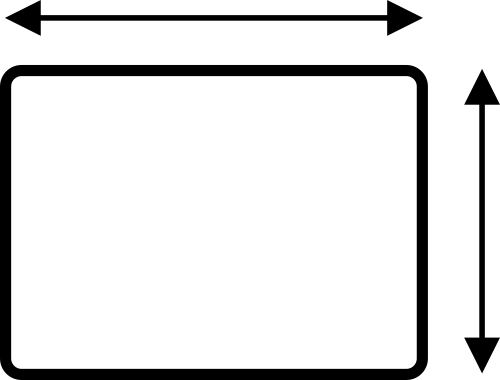 500mm x 450mm x 28mm (width x height x thickness)
19.68inch x 17.71inch x 1.1inch (width x height x thickness)
---
CONNECTION: ledllamp 12 Volt DC (short circuit protected)
Power connection wires : maximum thickness 1.5 square or UTP cable or SVV
---
The LED lamp is replaceable, easy assembly.
SUPPLIED WITH: assembly system, easy to install, manual with photos, Ledlamp 12 volt DC
---
BUY or EXPLORE ONLINE this LED BUSINESS SIGN PLATE or INQUIRY :
Click on "Open order form".
Fill in your details, choose your colour and change font if necessary.
advices/preferences about the desired layout can always be placed at NOTA
total price below = price of your name plate
If you have a logo you can always email it to [email protected]
within 2 working days you will receive a layout that we can always adapt to your needs.-
after approval of the layout we start production

Worldwide secured shipping.
---
This led business signplate plate can be mounted on the wall using screws or adhesive.
---
Delivery time is 4 to 6 weeks depending on our current workload. Worldwide secured shipping.
Our nameplates with LED creations are like works of art: they are made with passion of the artist and ask patience from the art lover ...


---
Our PERSONALIZED LED NAME PLATES BUSINESS are produced in certified high quality materials. Our designed product is a combination of state of the art machinery and handcrafted finishes. MADE IN BELGIUM
---
Aluminium, the green metal : Aluminium can be recycled almost infinitely without loosing its unique properties. In remelting it is not only reclaimed metal, but by definition, 95% of energy is saved. The ore is very easy to exploit: it is just excavated to the surface. After just fifteen years nature has recovered.
---