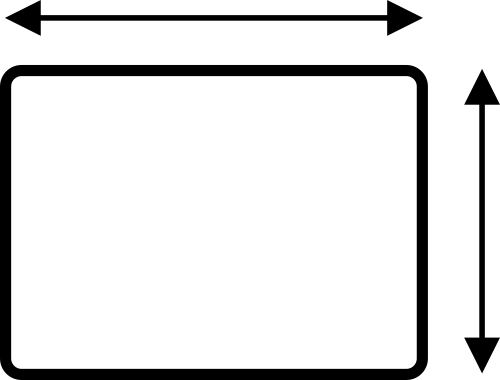 145 mm x 145 mm x 6mm (width x height x thickness)
---
see our ral colors
---
For fixing you have a choice : mounting with drill holes (1+2) or mounting with an adhesive kit instant (3) , quick and easy.
1) MONTAGESET to Drill : (standard) (standard) blind mounting with pressure pins 1. drill holes in the wall - 2. push house number into the wall)
OR
2) MONTAGEKIT for DRILLING with SCREW CAPS : screws, plugs, spacers, screw caps.
OR
3) MONTAGE KIT for STICKING : (option) self-adhesive prepared with an adhesive kit instant. Perfect for mounting on bluestone, letterboxes, crepie backgrounds, if you do not want to drill holes or you are not a handy Harry. This assembly is quick and easy and sticks on all surfaces.
---
ORDER ONLINE THIS HOUSE NUMBER : OPEN ORDERFROM
- The order preferences are set as the represented model : RAL colors, fonts, etc...
- You can always adapt these settings to your personal preference.
---